Login to the Company Portal
Enter your email and password below to login and view any project shared with you
Close
Invalid email or password
Login
Forgot Your Password?
About
An international partnership that practices conceptual and research driven architecture.
Recent Projects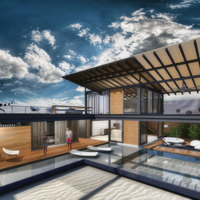 Recent Work
What Clients Are Saying About Regional
A superb job within the limited time and budget. The ability o accurately translate our requirements and concepts, resulted in a design of a transparent and attractive modern modular home... Vincent de Valk. Tatajuba Empreendimentos, Ceara, Brazil
I am extremely excited to receive the final plans. Thank you so very much for your amazing work!! Dave Molmen, North Dakota, USA
It was as though we were destined to meet... we conducted an International Architectural competition and their response immediately stood out! John Seymour, TheCubes.co, NSW, Australia
Get in Touch with Us
Please fill out the forms below to submit your questions and comments.

Your information has been submitted!
* Required field
Please use a valid email.