Login to the Company Portal
Enter your email and password below to login and view any project shared with you
Close
Invalid email or password
Login
Forgot Your Password?
About
We are committed to providing our customers with quality workmanship, clear timelines, outstanding project management and competitive pricing.
Recent Projects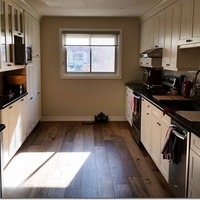 Linda Way
What Clients Are Saying About Renovation Experts
We were very pleased with the job Basement Experts [/Renovation Experts] did in finishing our basement. Stan and his crew were a pleasure to work with. They were professional from start to finish. We would recommend them to anyone looking to have their basement finished. Jim and Sule McGowan
We thoroughly enjoyed our basement renovation project and working with the Basement Experts [/Renovation Experts] team. They brought a lot of knowledge to our meetings before the renovation began and continued to impress us with great ideas throughout the project. Any issues were dealt with expediently and professionally. We have only high praise for this team! Rob and Susan Lin
I thought that I would drop you a note about our kitchen and hall renovations project you completed in the fall. You truly impressed my wife and me with the quality of workers that you brought to our project for the different parts of the job. They all worked in a professional manner, worked clean, and were ready to fix any area that needed more help. We asked you to move the large refuse bucket in a timely way and were very pleased to come home and just see it gone. We are truly enjoying our new renovations and would be glad to share our story with any of your new clients Judi and Peter Doyle
Get in Touch with Us
Please fill out the forms below to submit your questions and comments.

Your information has been submitted!
* Required field
Please use a valid email.