Login to the Company Portal
Enter your email and password below to login and view any project shared with you
Close
Invalid email or password
Login
Forgot Your Password?
We are a Design, Plan and Build Firm

Our focus is on custom homes and renovation projects. We offer design services in house as well as a highly qualified staff of professionals to manage projects from start to finish including both design and construction services.
Recent Projects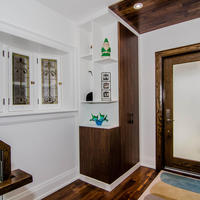 High Park/ Parkdale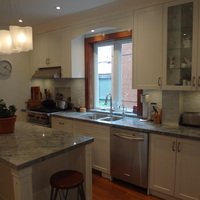 High Park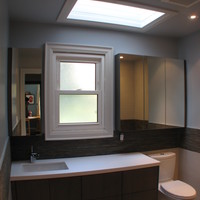 Parkdale
What Clients Are Saying About Fraser Homes Inc
The owners, Mark and Rod, came to the house to understand what we wanted done and we very impressed with both of them. They were professional, friendly and immediately instilled in us the confidence that they were right for our project.Our home is over 100 years old and has many obvious (and hidden!) structural problems, but Rod and Mark got us over each hurdle and in the end we are very pleased with the results. It was definitely worth all the mess and disruption that such a job entailed. We (and our guests) especially love the kitchen Mark designed. David from Toronto
"Fraser Homes" were referred to us by a neighbour. The quoting process was professionally conducted, no hidden costs and no suprises. The project went smoothly in spite of a couple discoveries that had to be dealt with (no wonder in a 100 year old house). The brothers are extremely personable and that really helped us get through a total main floor reno. I would use them again and have recommended their services to others. Susan Dickens, Toronto
After having Fraser Homes design and renovate my bathroom, I was so pleased and impressed by their work I asked them to design and renovate my whole house. Their professional attitude and diligence are amazing and they are very easy to work with. The two big things I like to tell people about this company is that they take their projects all the way to the end (no smalls details left incomplete) and there will be no surprise billing charges when it is all done. Maxine from Toronto
Get in Touch with Us
Please fill out the forms below to submit your questions and comments.

Your information has been submitted!
* Required field
Please use a valid email.