Login to the Company Portal
Enter your email and password below to login and view any project shared with you
Close
Invalid email or password
Login
Forgot Your Password?
About Rosanbalm Homes
Rosanbalm Homes wants you to enjoy the entire experience. From digging the footings to us handing you the keys, we work hard to make the building process enjoyable. We specialize in new construction, remodels, additions, pools, and custom interiors.
Recent Projects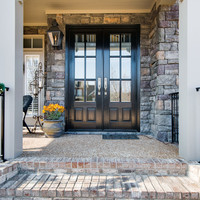 Constantine
What Clients Are Saying About Josh Rosanbalm
''We are extremely pleased with our house. Josh understands the design & building process & he is very quality-conscious. We ended up with exactly what we wanted''.
Georgetta Stambaugh
Our experience with Rosanbalm Homes was exceptional. From concept, to design, to materials to completed project, they were beyond excellent. Josh was able to bring virtually the perfect drawing for my kitchen after one conversation. His design skills are amazing. We lived in our house during the remodel and Josh made sure the experience was as comfortable and convenient as possible. I would recommend Rosanbalm Homes to anyone looking for a custom, design builder. LeAnne Constantine
Get in Touch with Us
Please fill out the forms below to submit your questions and comments.

Your information has been submitted!
* Required field
Please use a valid email.