Login to the Company Portal
Enter your email and password below to login and view any project shared with you
Close
Invalid email or password
Login
Forgot Your Password?
About
Who are we?

We are designers and we are builders…creators and constructors.

We honor the traditions of the "Master Builders".

Why do both?

Actually it's simple.

At Southern Draw Design+Build we believe great design is born out of our steadfast relationships with our clients. We see no reason for that relationship to end when the drawings are finished. In our minds that relationship has just begun and who better to build your project for you than the people who helped you design it.

It just makes sense.

Design is a collaborative process in which your knowledge of your needs are equally as important as our expertise in bringing your vision and dreams to reality. As an Architect led design+build firm we believe we are uniquely equipped to assist you in balancing those wants and needs and helping you to making informed decisions through every phase of the design and construction process. We won't paint the pretty picture for you and then pass you along to a contractor. We will accept full responsibility for what we've created and assist you in bringing your dream to reality.

We have that creative "itch" as they say…but we know how to balance our collective creative goals with the practicalities of construction and in doing so not only create beautiful projects for our customers but do so with budgets and schedules in mind.

At Southern Draw Design+Build we believe that a holistic approach with a single point of contact leads to less finger pointing and a much less stressful design and build process. In order to further streamline this process we have created a very unique system for our customers, that truly makes designing and building a cinch.

Warmest Regards,

Mack Fraser
Owner
Recent Projects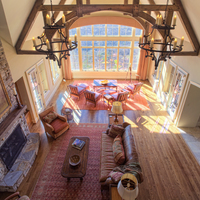 Norton Creek Residence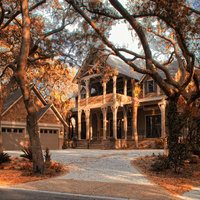 Beach Lagoon Residence
What Clients Are Saying About Southern Draw Design+Build
Our experience with Mack on our house in Tennessee was first class. He did a great job and we are very well satisfied.

Marc W.
Mack has the great gift of being able to meet with a potential client and listen to his ideas and needs, incorporating these items on the drawing board. His designs incorporate unique architectural features and liveable spaces.

As an older interior designer, it is awesome to see Mack bring ''freshness'' to the field.

Molly B.
Mack is great to work with. He listens to what you want in your house and strives to meet your expectations.

Ann G.
From initial architectural development to project management, Mack has done an incredible job with our project. I cannot tell you how important it was having him involved in the complete project. It made for much more continuity and allowed a more fluid project. We were able to modify as we went (if needed). I would highly recommend him to anyone wanting to remodel or new construction. You will not be disappointed!

Darcie C.
Southern Draw Design+Build Professional Organizations




Get in Touch with Us
Please fill out the forms below to submit your questions and comments.

Your information has been submitted!
* Required field
Please use a valid email.