Login to the Company Portal
Enter your email and password below to login and view any project shared with you
Close
Invalid email or password
Login
Forgot Your Password?
About
Full Service Remodel and Consultation Company
Ca. Lic. # 957708
Offering a one stop shop to all your construction needs.
From full scale additions, to new carpet, no project is too small or too complicated. We do everything possible to assure that the building/remodeling process is as painless and uncomplicated as possible. Our newest service is Construction Consultation/ Education. Don't get caught looking silly and uneducated in front of your contractor. Before your project begins, we come in for a quick 1-2 hour consultation and give you all the tools necessary to look both knowledgeable and capable in front of your contractor to give you the upper hand in negotiations. Learn how to confirm your contractor is indeed licensed and insured, and learn your options as a homeowner to ensure your project runs perfectly.....
Recent Projects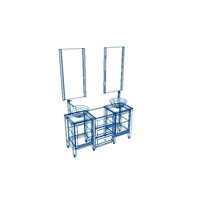 Recent Projects
Six6One Home Solutions Professional Organizations