Login to the Company Portal
Enter your email and password below to login and view any project shared with you
Close
Invalid email or password
Login
Forgot Your Password?
About Straightway Construction Inc.
Straightway Construction has been in business since 1994 and has been licensed and completing quality construction projects in North Dakota since 2005.

Straightway Construction, Inc. (SCI) has 30 years of construction experience, excelling in a wide spectrum of fields such as: new construction; remodeling; landlord improvements; tenant build out; carpentry; roofing; concrete; landscaping; sheetrock; painting; acoustical ceilings; acoustical sound panels; construction management; and steel building design and erection.

We have the manpower to take care of our customers. Current staff includes:
-2 Project Managers
-2 Superintendents & 30+ Field Crew
-5 Foremen
-1 Shop Manager/Safety Director
-1 Office Manager/Assistant
Recent Projects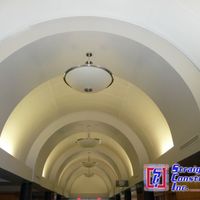 Project Gallery
Straightway Construction Inc. Professional Organizations

Get in Touch with Us
Please fill out the forms below to submit your questions and comments.

Your information has been submitted!
* Required field
Please use a valid email.