Login to the Company Portal
Enter your email and password below to login and view any project shared with you
Close
Invalid email or password
Login
Forgot Your Password?
About Talmadge Construction, Inc.
Talmadge Construction, Inc. is a Design/Build General Contractor specializing in Residential Design and Remodeling serving Santa Cruz, Capitola, Soquel, Scotts Valley, Aptos, Watsonville, Los Gatos, Carmel, Pacific Grove and Monterey. Over the past 25 years, we have attracted a professional and dynamic team of designers, craftsmen and support staff, whose absolute number one priority is client satisfaction.
Recent Projects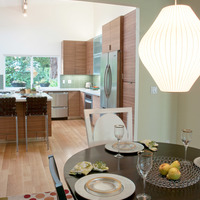 Rio Del Mar Kitchen
What Clients Are Saying About Talmadge Construction, Inc.
Jeff Talmadge and his crew just finished our kitchen remodel. His staff and crew were outstanding in all phases including working with us to develop and implement our design ideas, detailed plans and schedules, problem solving and on-time and on-budget construction. We couldn't be more pleased with the results and highly recommend their work. Beth & Eric B.
We're really pleased with the design and planning! There was a lot of good communication; when they started the work, everyone was on the same page, and it went without a hitch. Even though we expanded the scope of the wiring and flooring, they still met their schedule." The homeowners share the story of how amazed the appliance installers were that their new range and refrigerator fit so perfectly in the allotted spaces. "They said that never happens; there's always some adjustment to make, but Talmadge had the measurements down perfectly."
"Our friends thought we'd be happy to have contractors out from under our feet, but the opposite is true . . . we miss them now that they're gone! Great design, great execution – it's really top-drawer quality all around."
Bob &Bonda W.
I appreciate the extra effort you and your workers took to meet our accommodations while living through a remodel. Josephine C.
We have used Talmadge Construction for three prior projects (structural, kitchen remodel, and bathroom remodel. The current project is cable fencing with redwood arbor.

Talmadge Construction does quality work with great attention to details. We are extremely pleased with all the projects. If a problem develops after completion, Talmadge quickly responds to address the issue.

We would highly recommend Talmadge to anyone who is considering a quality construction project.
Tom & Marilou M.
Jeff Talmadge and his talented crew replaced all the floors in our home. Because of health reasons, we needed to replace our mexican tile floors with smooth wide plank hardwood floors; while we stayed in our house. - Everyday, the crew arrived on time - worked hard all day - left for the day after all scraps and dust was taken out. Our floors turned out beautiful - Jeff was wonderful to work with and he made us feel as if we were his only clients - even though we weren't. Rick & Tawnee S.
Get in Touch with Us
Please fill out the forms below to submit your questions and comments.

Your information has been submitted!
* Required field
Please use a valid email.