Login to the Company Portal
Enter your email and password below to login and view any project shared with you
Close
Invalid email or password
Login
Forgot Your Password?
About
Trinity Group International is a Dallas, Texas based General Contractor offering a tradition of excellence in a broad range of commercial construction services, from design/build and traditional new construction, tenant finish out, large scale renovations and corporate rollouts; to more specialized audio, video and lighting design and installation in churches, music and broadcast facilities, theater and performance venues. We work around Your schedules, customers and concerns to ensure a successful project because our clients are our most valuable assets. TGI will assist you in every phase of your project including conceptual design, budget planning, bid negotiations, FF&E procurement, project management, and post construction service. With our nationwide network of vendors, suppliers, and partners, TGI can help accommodate tight production schedules, maintain stringent guidelines and value engineer your project optimize your investment. We believe the final product is only as good as the workman, materials, and products used throughout the construction process. We work with our clients to select the right balance of materials, products, and finish to achieve excellence and detailed craftsmanship typically not found in commercial construction, while maintaining their budgets and realizing critical project goals. We invite you to contact us today to find out how Trinity Group International can help make your next design, construction, or renovation project a success!
Recent Projects
Cattleman's Restaurant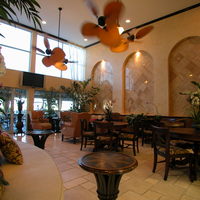 Bayfront Inn
Get in Touch with Us
Please fill out the forms below to submit your questions and comments.

Your information has been submitted!
* Required field
Please use a valid email.