Login to the Company Portal
Enter your email and password below to login and view any project shared with you
Close
Invalid email or password
Login
Forgot Your Password?
Recent Projects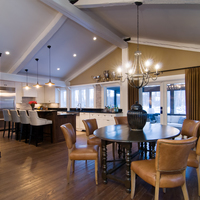 Project Photos
What Clients Are Saying About The Bellepoint Company
"The Bellepoint Company completed our project within a tight schedule. They provided quality contractors and products to fulfill every idea we sent to them."

Melissa H.
"The quality of work and craftsmanship is excellent!''


Cliff H.
''Their designs are fresh and the quality of the work is impeccable.This is a team of extremely caring, talented people that you can trust to do amazing things with your project.''
Mandy K.
The Bellepoint team creatively crafted our dream basement. Their vision throughout the project made it all come together beyond our expectations. It's almost an insult to call it a basement now. Chris D.
The Bellepoint Company Professional Organizations



Get in Touch with Us
Please fill out the forms below to submit your questions and comments.

Your information has been submitted!
* Required field
Please use a valid email.