Login to the Company Portal
Enter your email and password below to login and view any project shared with you
Close
Invalid email or password
Login
Forgot Your Password?
AboutTurning Point Homes & Development, Inc
At Turning Point Homes & Development, Inc., we've built our livelihoods on building people's homes. From the simple to the lavish, we've experienced it all and we can help you every step of the way. No job is too small or too big for our knowledgeable crews. We've happily provided quality projects for over 30 years!
Recent Projects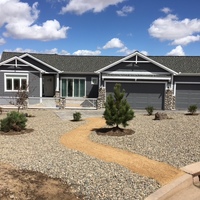 Projects
Get in Touch with Us
Please fill out the forms below to submit your questions and comments.

Your information has been submitted!
* Required field
Please use a valid email.