Login to the Company Portal
Enter your email and password below to login and view any project shared with you
Close
Invalid email or password
Login
Forgot Your Password?
About Unique Home Group llc
For over 20 years our family owned and operated company has built hundreds of custom homes for our clients and friends. We understand that building your dream home is one of the biggest decisions anyone will make. By listening to our clients' needs and wants, our design team can layout the home of your dreams using our state of the art architectural modeling program to make your dreams come alive on the first appointment. Helping you through the planning process to create the home of your dreams is what make us UNIQUE!! We believe in providing a superior quality built home each and every time we break ground.
Recent Projects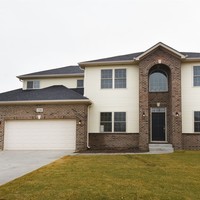 The Kelsey-Taylor
What Clients Are Saying About Unique Home Group llc
We want to thank you for all of your hard work. You were extremely knowledgeable, helpful and a pleasure to work with. The work reflects quality, and attention to detail. It was a big project because you removed a supporting wall and made three rooms into one amazing gourmet kitchen. The project was done in a timely and efficient manner. Every homeowner or business wants to find a contractor with an honest work ethic: Adam Brooks has it, along with amazing customer service skills. I have no doubt I will work with Adam in the future and I recommend him highly to anyone in search of a qualified general contractor. Aside- I have one of the most beautiful kitchens in Geneva, IL. Rochelle D Gobetz
Get in Touch with Us
Please fill out the forms below to submit your questions and comments.

Your information has been submitted!
* Required field
Please use a valid email.